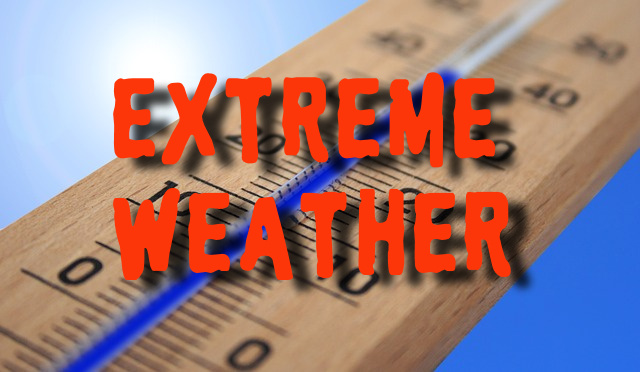 If you have followed my posts for a while, you know how I hate to make things sound dire. But I find myself torn between not sounding too extreme on what our future weather holds on one hand, and telling you what I truly see as extreme weather continuing. To demonstrate the extremes, just look at what is taking place right not. This round of wintry temperatures is very early and record breaking. But what is weird is that it is taking place so soon after a stretch of exceptional heat that blazed across some of the very same parts of the country around this time last month.
Not only that but it appears that the polar vortex is now colder than it has ever been in recorded history. The snow pack in Siberia and the Polar Regions are way above where it normally is for this time of year. The air we are currently seeing is Arctic air courtesy of the polar vortex. Dozens of locations may challenge daily record lows in the upcoming mornings. Low temperatures will plunge to well below freezing to record or near record levels in the low to mid 20's tonight and Tuesday night. Temperatures this cold will result in widespread hard freeze conditions bringing an end to the growing season.
Frost and freeze conditions could kill crops, other sensitive vegetation and possibly damage unprotected outdoor plumbing. If you haven't done so, be sure to get out there and disconnect any water hoses still hooked up to faucets. I contend that this can all be traced back to the Hunga Tunga Volcano explosion back on Jan 15th which increased the moisture in the stratosphere by 10 percent globally. NASA says it changed our climate pattern on a worldwide basis. Since then our weather has been moving from one extreme to another. And what we have seen so far is just the start. Some of the trends and projections concerning our winter is off the charts.
Right now, the big question on everyone's mind is when we will get decent rains. Moving into next week, a disturbance is forecast to move toward the region. The cold front associated with this feature may bring a welcome good chance of showers and thunderstorms to the region as it passes through. There are signs it will slow down and possibly intensify as it moves across the area which may prolong the rain chances. That storm system could become a biggie and is the one I spoke of in the Fall and Winter Outlook posted back on Sept. 18th. I will be thankful if it at least brings us some rain. Colder air comes in behind it. Will snowflakes be in the air before Halloween? Stay tuned. I have probably lost half my readers because this is so long. But at least you have some idea of my concerns and why I urge you to get prepared.