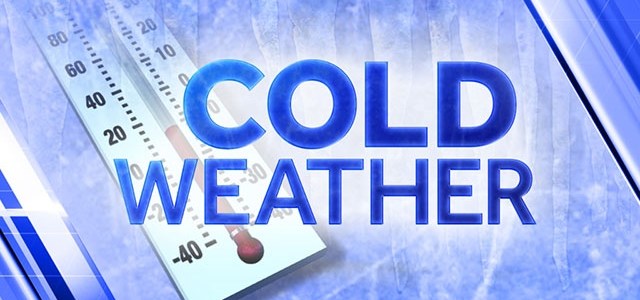 Today will be mainly dry and breezy conditions expected with decreasing clouds through the afternoon. Highs will range from the upper 30s to lower 40s with lows falling into the lows 20s overnight. Thursday will be the warmest day of the next several with highs in the low to mid 40s. This afternoon, a dry cold front will move through the region causing winds to shift from the northwest. Friday turns colder with highs in the mid to upper 30s. Cold temperatures will continue to be the main story through the weekend. Highs on Sunday will only be in the mid to upper 30's with lows in the mid-teens.
By Monday morning, temperatures begin to moderate as southerly winds brings warmer air and moisture into the region. Highs 55 to 60 with lows just above freezing are expected Monday through Wednesday. With Wednesday being the busiest holiday travel day, no weather related travel problems are expected. But, a storm is expected to develop and arrive in our region by Thanksgiving or a day or so afterwards, followed by a major cold front. More on that as it gets closer.
A Thought: We should always remember that life isn't just a straight line upwards. It is a weird roller coaster where sometimes you are screaming for joy, and other times you're barfing in your own face. Sometimes God wraps destiny in what we think is just another day. Think about it…The same day David's father asked him to go and deliver bread to his brothers in the field was the same day that God used him to bring Goliath down. So don't take one minute of your life for granted. Take every minute of your life serious. Who you are tomorrow begins with what you do today my friends. Onward and Upward.