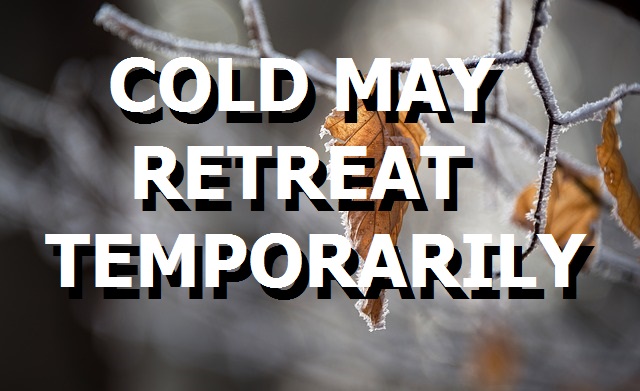 It has been pretty cold for the last few days…the nights are even colder but the stars are beautiful. We begin our Thanksgiving week with a nice warming trend and sunny skies. We`ll see temperatures trend milder each day given plenty of sunshine, dry conditions, and a light southerly flow. After highs in the upper 40s and low 50s Monday, we`ll see low to mid 50s Tuesday, and mid to upper 50s, maybe touching 60 by Wednesday. A weak cold front may bring some light rain to the region from Thanksgiving Day into Black Friday. However, the models are not in agreement on how the pattern ultimately evolves which reduces confidence in the forecast.
As colder air arrives behind the front on Black Friday, any leftover showers may become mixed with or change to snow. But there is some uncertainty as to how cool or mild the weekend will ultimately be. I know some of you are wondering when the serious winter weather will arrive. Trust me…it is coming, possibly as early as next weekend. But the models are all over the place and don't have a good handle on how it will evolve. I can tell you December is looking stormy and cold. Some of the cold outbreaks could be severe cold. I'll have a deeper outlook after Thanksgiving.
A Thought: This is the time of year when our thoughts turn to home…to happier days. Home isn't a set house, or a single town on a map. It was wherever the people who loved you were, whenever you were together. Not a place, but a moment, and then another, building on each other like bricks to create a solid shelter that you take with you for your entire life, wherever you may go. Then…one day during special seasons, we look back and realize how much we miss them. We miss the simpler times when life wasn't so complicated. We ask ourselves… When did I grow up? Then you grow older and that innocence you had is shattered and somewhere along the way the reality of life gets in the way. It's not that our life is bad now, it is the memories of home that we knew and the loved ones who are no longer there that causes such inner pain. But life goes on and we can't live in the past. So we must have faith in God and move forward… making new memories on our journey. This is just a random thought that I had on my mind this morning. In closing…they say no day is wasted if you learn something. I learned it's not a good idea to cook bacon wearing only shorts. May all your days be as blessed as mine have my friends.