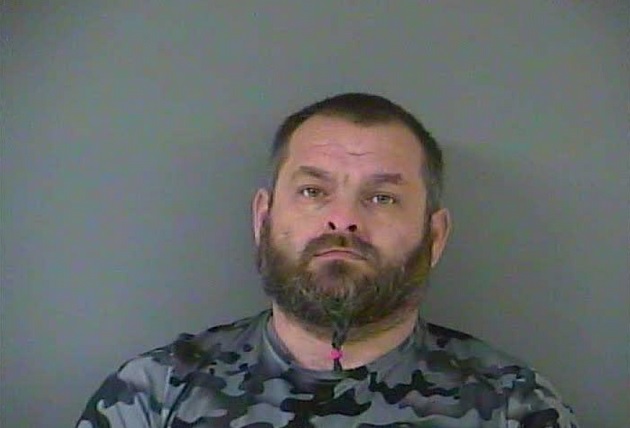 A welfare check in Lyon County last week led to the arrest of a North Carolina man who was wanted on a theft-related warrant.
Sheriff Brent White and Chief Deputy Sam Adams conducted the welfare check on Gum Street in Kuttawa around 3:00 Wednesday afternoon, January 18.
During their investigation, Sheriff White says they found 41-year old Rocky Pack of Kings Mountain hiding in a closet. Pack was taken into custody and charged with being a Fugitive from Justice from North Carolina in connection to a theft-related felony warrant.
In addition, Sheriff White says Pack was charged with possession of marijuana. He was lodged in the Crittenden County Detention Center.
An adult female and male juvenile in the home were not harmed, according to the sheriff.