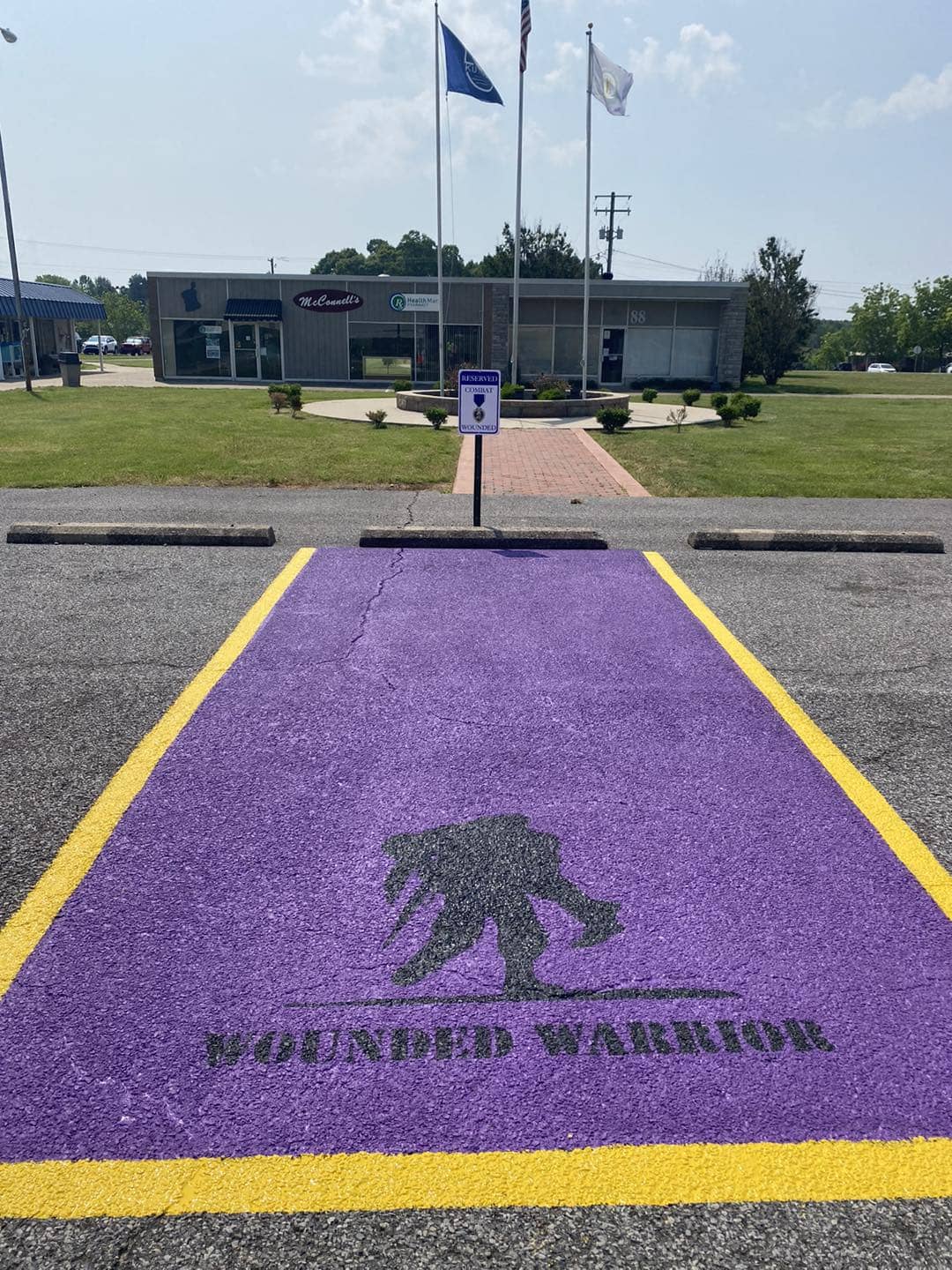 A local business is offering up a way for others to honor and remember those who have served in the military.
Donnie Adams, the owner of Adams Contracting, told Your News Edge this project has become quite important.
Adams added it's vital to remember the sacrifices made by the men and women who have served this country.
If your business would like to dedicate a parking spot to Purple Heart veterans, call Adams at (270) 625-5940.
Adams thanked the crew at Sherwin-Williams in Hopkinsville for helping them find the right color of paint.
Adams Contracting has painted parking spots outside of McConnell Health Mart Pharmacy in Kuttawa, the Princeton Walmart, and the Caldwell County Courthouse.