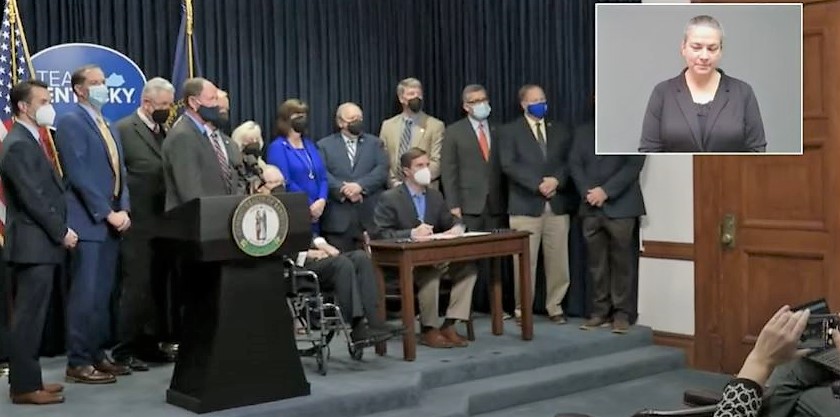 During his weekly "Team Kentucky" Thursday afternoon update, Governor Andy Beshear gathered with state house and senate representatives to sign into law a unanimously bi-partisan $200 million for a west Kentucky Tornado relief fund.
Passed unanimously in the legislature Wednesday, more than $40 million will be instantly available for school repairs and temporary housing to assist those massively displaced in December's destruction.
Labeled as "House Bill 5," Representative Richard Heath, speaking for Graves and part of McCracken County, said natural disasters have no allegiance.
Senator Mike Wilson, who represents Warren County and was a co-sponsor of identical legislation in the Senate, noted the remaining $155 million of allocations will come as needs are targeted.
Beshear had originally asked for the full $200 million mostly upfront, but the Kentucky General Assembly ruled that after $45 million was released, the remaining would come after follow-up bills were filed and passed through both the House and the Senate.
Beshear noted it was the first step in the right direction for west Kentucky, which he estimates would take at least two years to rebuild and regroup in full.
Beshear's biennium budget address to the General Assembly begins at 6 p.m. Thursday.